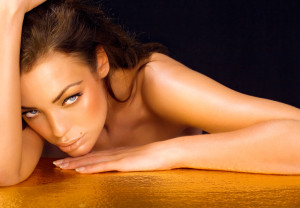 Sunless tanning is a safe, easy, and affordable way to get a flawless, natural-looking, beautiful bronze tan that will keep you glowing at any time of the year. While there are many self-tanning products available, it is always best to make an appointment at a tanning or beauty salon and have it done professionally.
In addition to services such as lash extension and eyebrow extension application, Luxx Lash Salon & Boutique also offers sunless tanning. We use organic Sjoulie Sunless products and equipment, which is known as the premier tanning product in the industry, on all of our clients. However, while selecting an experienced local salon that uses high quality products is important, there are a few things that you should and shouldn't do in order to extend the life of your tan. Here are a few DO's and DON'Ts of sunless tanning, continued from Part 1.
DON'T schedule spray tans more than once per week
Whether it's achieved indoors, outdoors, or through a spray tan, there are many different reasons why people desire a golden bronze color on their skin. A tan defines and highlights the toned parts of your body while camouflaging stretch marks and cellulite, giving the illusion of a slimmer figure. It evens out your skin tone, giving you a flawless complexion without a drop of foundation. In other words, a tan can transform your look from ordinary to supermodel.
With all of the aesthetic benefits, it's easy to get hooked on regular tanning. However, it's important to keep your spray tanning sessions at least 10 days apart. Similar to nail polish, you want the majority of the spray to be washed off your skin before applying a new coat. Failure to do so will result in an uneven and unnatural looking finish.
DO prepare your skin
Prior to your appointment, you want to make sure that your skin is prepped and ready to absorb the tanning solution. Think of it as creating a clean, smooth, even canvas for your sunless tanning artist to paint on. Showering, shaving, and exfoliating your skin before a tanning session will ensure that your final look is a stunning work of art.
DO wear the right clothing before and after your sunless tanning appointment
If you've ever seen a spray tanning session in progress, you know that most clients wear little to no clothing in order to tan as much skin as possible. Although many tanning salons provide disposable bras and underwear for clients to wear during the procedure, you still need a comfortable outfit to arrive and leave in. Opt for an outfit that is loose and comfortable. While most professional tanning solutions dry quickly, it's always possible for it to rub off with the friction of tight clothing. Also, wear something dark colored to avoid staining lighter clothing.
DON'T sit in water
Thankfully, there aren't many things that are off-limits with a spray tan. However, one of the few things that you should not do is soak in water. This means that baths and swimming should be avoided if you'd like to maximize the life of your tan. In general, you should limit your time in the water. To get in and out of the shower quickly, rinse and use soap only in necessary areas.
DO use touch-up products
To prolong your spray tan as much as possible, invest in some tan-friendly products such as light bronzing creams and towelettes. This is especially recommended during a vacation or trip where you will be spending time in the water.
Spray tans are relatively low maintenance. However, by following these tips, you can get the most out of each tan and make your sexy bronze glow last as long as possible.