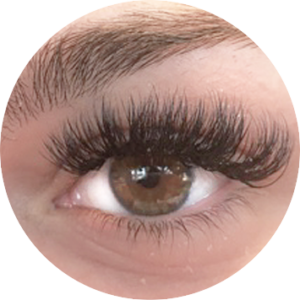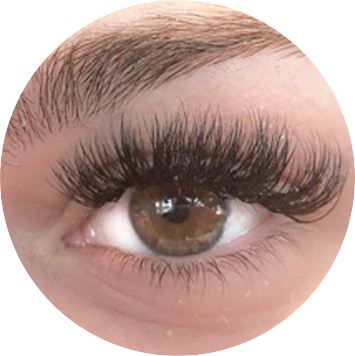 Volume Lashes from Luxx Lash Salon
Turn up the volume! Our Volume Sets utilize ultra fine individual lashes which allow multiple eyelash extensions to be applied to each natural eyelash to create depth, volume, and texture. These are the real deal–they are super light individual lashes, not flares, tabs or clusters which can damage the natural lash. Our individual volume lashes allow for more customization in the look and maintain the integrity of your natural lashes. They are naturally darker than the lashes in our classic sets. They still look natural, but with much more oomph!
Volume Lash Extensions
With volume lashes, our expert lash technicians help you achieve the best lash volume by choosing the level of intensity you want and need. Using eight different volume lash extensions–starting at 2D up to 8D–you are sure to get the look your heart desires, which will have you coming back for more. That is why we have the Luxx Membership that gives you discounts and specials dedicated to our specialty members only. See our volume lash pricing and Luxx Membership pricing below.
Volume Sets
Modern Volume™ 90 Minutes | $275 | $175 Luxx Members

Bold Volume™ 120 Minutes | $325 | $225 Luxx Members

VaVa Volume™ 150 Minutes | $375 | $275 Luxx Members

Consultations……free
Volume Relashes
Modern Volume™ 60 Minutes | $125 | $69.99 Luxx Members

Bold Volume™ 75 Minutes | $150 | $85.99 Luxx Members

VaVa Volume™ 90 Minutes | $175 | $99.99 Luxx Members
Volume lashes aren't just for celebrities anymore! At Luxx Lash, you get lashes that are customized perfectly for you.
Are you ready to turn up the volume of your everyday look with the help of volume lashes? Contact Luxx Lash to book your appointment today.