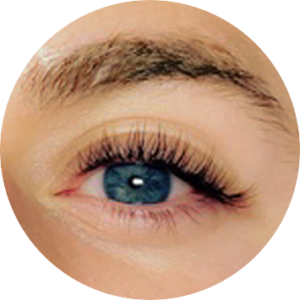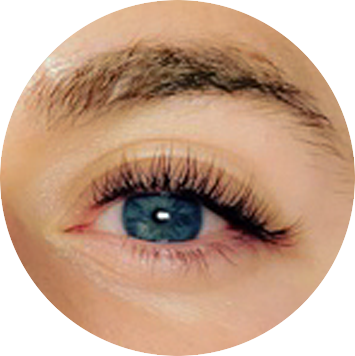 Smile with your eyes!
Our classic sets utilize single strand Xtreme Lashes. Lashes are attached one-by-one to your own natural lashes. 1 individual Xtreme Lash per natural lash. Gives the look of natural lashes. See how Xtreme Lashes are applied.
Lash Extensions from Luxx Lash
One installation of our plush lash extensions from the lash professionals at Luxx Lash, and you will be hooked! That is why we offer Luxx Memberships that allow our loyal lash extension customers to take advantage of amazing specials and discounts.
See our Luxx Membership prices below.
Classic Sets
Consultations…..free

Simply Chic™ (up to 70 lashes/eye) 90 Minutes | $200 | $99 Luxx Members

Oh So Glam™ (up to 90 lashes/eye) 120 Minutes | $250 | $149 Luxx Members

The Luxx Look™ (up to 110 lashes/eye) 150 Minutes | $300 | $199 Luxx Members
Classic Relashes
Simply Chic™ 60 Minutes | $85 | $59.99 Luxx Members

Oh So Glam™ 75 Minutes | $115 | $75.99 Luxx Members

The Luxx Look™ 90 Minutes | $145 | $89.99 Luxx Members
Eyelash Extension Highlights™ – Express Your Personality
Color Block™

$10 add on

Color Blend™$20 add on

Color-Full™$30 add on
Additional Services
Eyelash Tinting™

$25

Eyebrow Tinting™$25

Lash & Brow Tinting™$45
Lash extensions are an easy way to uplift your look instantly! Imagine being able to skip the mascara every morning? It is possible with lash extensions from Luxx Lash.
Contact Luxx Lash to book your lash extension appointment today.