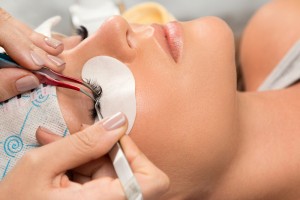 Over the past few years, volume lashes have taken the world by storm. And now, they are easily accessible. Now, with volume lashes, you no longer have to be a celebrity to enjoy the perks of having full lashes without the mascara.
Also known as Russian Volume Lashes or 3D lashes, volume lashes are more than just regular extensions. Installing these lashes allow you to transform and enhance your natural lashes for longer than classic extensions would do.
Top 5 Questions About Volume Lashes
Whether you want an exaggerated look or one that is more natural, volume lash extensions make this possible. They're absolutely beautiful and effective. However, before you head to your local lash salon, you may have some questions about volume lashes. So today, we're answering them.
How Are Volume Lashes Installed?
Volume lashes require intricate detailing when being installed. Volume lashes are applied to each of your individual natural lashes using super thin and fluffy extensions. Depending on how thick you want your natural lashes to be will determine whether you get one or more of these thin lashes attached to your natural lashes with adhesive.
So, Are Volume Lashes Damaging to My Natural Lashes?
No. Contrary to popular belief volume lashes actually require far less adhesive to install. Reason being is that each extension is lightweight and requires less adhesive to stick to each lash. Since they are customizable, our trained professionals know and understand what each lash can handle as far as weight. In fact, volume lashes have been known to help grow out a person's natural lash since they no longer have to use drying mascara for added length and volume.
How Long Do Volume Lashes Last?
With proper care and maintenance, volume lash extensions or 3D lashes can last from 4 to 8 weeks.
How Do I Care for Volume Lashes?
Upon getting your volume lash extensions, it is important that you try to avoid direct water for at least 24 hours. However, after that, you can pretty much treat them like your own natural lashes. You can use mascara, where eye makeup, and even curl them if you want. To keep them in tip-top shape, we do recommend that you maintain them by getting them refilled or relashed as often as your lash professional suggests.
Why are Volume Lashes Higher?
Since they do require such intricate detail and the experience of a professional, volume lashes are a bit more expensive than classic extensions. However, it is important to remember that you are getting a higher-quality product that looks and feels like the better version of your natural lashes.
Volume Lashes in Dallas, Texas
Are you ready to get your volume lash extensions installed by lash extensions professionals? Look no further than Luxx Lash Salon & Boutique!
With locations in Addison and Richardson, Luxx Lash Salon & Boutique can help you turn up the volume on your natural lashes! And if you sign up as a Luxx member, you get exclusive perks and discounts that will make both your lashes and your wallet happy.
To learn more about volume lashes or to book your free consultation, contact Luxx Lash Salon & Boutique today.