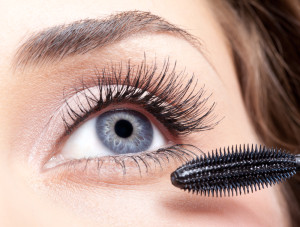 Whether you are going out for a night on the town, or need eyelash extensions for that special date night, applying false lashes that have the risk of falling out or ripping out your natural eyelashes is commonly dreaded by many women. It's no surprise that lash extensions have become increasingly popular in recent years.
With the help of our lash extension technicians at Luxx Lash, you are guaranteed to get the flutter that you see on celebrities, without the hassle of glue and reapplying on a daily basis. 
---
What Are The Most Common Type Of Lash Extensions?
Our classic sets utilize single strand Xtreme Lashes, which are attached one-by-one to your own natural lashes. There are three commonly applied eyelash extensions: synthetic, silk and mink.
Synthetic: The most common false eyelashes on the market are made from synthetic materials, typically plastic fibers, and are thicker than the typical human lashes with stubbier ends. Synthetic eyelashes tend to be the less expensive of lash extensions – making them the perfect addition for a vacation, night out, or celebration (wedding, anniversary, etc.)
Silk: The finest and more flexible of the options, silk extensions come in variety of curls and lengths. Silk lashes tend to be thicker than any other type of extensions, and also have that rich black color; however, they tend to be the least comfortable type of extension and are best used for special occasions.
Mink: With Mink extensions you'll get a light, fluffy, soft natural look. The extensions usually last longer because they are so light as well as being able to apply several mink extensions per natural lash. The biggest downside to mink lash extensions is the price: they are generally higher-priced, and do not come curled. Mink lash extensions require a perm or lash curler to keep them curled.


---
Keeping Lash Extensions Clean
When wearing lash extensions, it can be tempting to scale back on your cleansing routine. After all, the less your eyes come in contact with soap and water, the longer they'll stick around. Luxx Lash recommends using a gentle cleanser, such as diluted baby shampoo, to keep your lashes healthy and long-lasting for weeks. Touch-ups are generally required every 2-3 weeks for prolonged use and care. Having the extensions removed is as easy as having them put on–painless and relatively quick. However, you can also wait for them to shed naturally along with your natural eyelashes.
---
Your Regular Makeup Routine
If you are planning to wear mascara in addition to the extensions, only use it on the tips of the extensions and with a very light hand. This will be enough to give your eyes that "pop" along with the extensions. Using mascara at the base of the extensions will get very clumpy and have them appear fake looking. Only liquid-based eye products can be damaging to the extensions, but you can get away with a tiny wing of liquid liner as long as you're not dragging it along the lash line. There are many eyelash extension-safe makeup products available for those who want to be extra safe.
---
Visit Luxx Lash Salon and Boutique in Dallas for Your Eyelash Extensions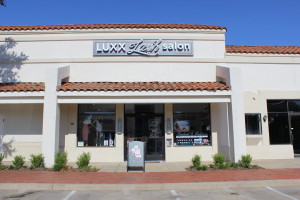 When the goal is longer, more exquisite eyelashes, lash extensions are the way to achieve it. No matter what procedure you decide is best for you, your friends at Luxx Lash Salon & Boutique are experienced and use only the best products on every single customer. Give us a call today to schedule your appointment!