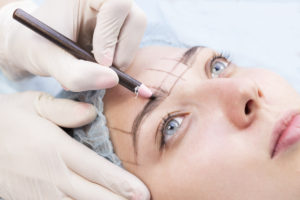 You always want your brows to look their best, and that is why you have turned to an experienced specialist for the microblading method. Although microblading eyebrows is an easier to handle method, unlike eyebrow extensions, there are still some maintenance issues that arise with microblading aftercare.
Your new eyebrows are beautiful but came at a cost that ensures that you do not want to ruin them. Here are a few facts about the healing process and what to avoid the first few days into the microblading after-care period.
The Healing Process
The healing process of microblading is entirely dependent on your body's regeneration, age, immune system, and overall lifestyle. The average healing process takes between 4-6 weeks depending on the circumstances of your body type.
Your brow will most likely itch or develop dry and flaky skin around the area. It is important to not pick or peel at these areas. Remember, that improper care of your brow often results in an early fade or patches of brow on the skin.
If any signs or symptoms develop please contact a physician. Some symptoms that mean the healing process is not working out include:
• Fever
• Redness at the site
• Swelling
• Tenderness of the site
• Elevated body temperature
What Not to Do During Mircoblading Aftercare Period
Wanting to make your eyebrows look their best is important, so the microblading eyebrows after-care period comes with quite a few things not to do while healing. Some of the top items on the list include:
• Practicing Sports
• Swimming
• Hot Baths
• Sun or Salon Tanning
• Drinking Alcohol in Excess
• Touching of the Eyebrow Area
One thing that we suggest when cleaning your face is to wash your face carefully around the eyebrow without getting water on the treated area. While showering, keep your face away from the initial water stream or opt to simply take a bath.
What to Expect After Initial Microblading
After your initial recovery period, you may notice that your brows will appear to be lighter than they were during the initial process. Even with proper care, due to skin regeneration, customers may experience loose original hair strokes making the brows look uneven.
Remember, your regeneration process is not something that one of our technicians can control. This is why most of our customers tend to schedule a touch-up after a month out from their initial microblading session.
Need Help with Microblading Aftercare? Luxx Lash Salon and Boutique Has You Covered!
If you are getting your brows done up for your next holiday party and have some concerns about microblading aftercare get in touch with the professionals at Luxx Lash Salon and Boutique.
Our expert microbladers have the experience to not only have your eyebrows looking lush, but to ensure that our work will last through proper maintenance advice. We are thrilled to make your brows look their best this holiday season. Give us a call today to find out about our services and prices.