Over the past few years, eyelash extensions have become one of the hottest beauty trends. Local lash extension salons like Luxx Lash Salon & Boutique bring the biggest names in false lashes to the public at a price that doesn't break the bank. However, it wasn't long ago that volume lashes were only available to the elite. A-list celebrities were among the first to experiment with the feathery, luscious, lightweight lashes, and many of them are eye lash extension clients to this day. Although many celebrities make a point not to share their beauty secrets, there are some who proudly rave about their favorite products. Here are 5 celebrities who have openly professed their love for semi-permanent eyelash extensions.
1. Jennifer Lopez
One of the first celebrities to spill the beans on the secret to longer, thicker, natural-looking lashes was Jennifer Lopez. She debuted her long eyelashes, paired with a sheer-topped, champagne-colored Chanel gown, back in 2001 at the Academy Awards. She has since spoken about her love for eyelash extensions on several occasions, and says she prefers wearing mink lashes as they mimic the weight and feel of her natural lashes. She even likes her backup dancers to stay all lashed up and requests that their makeup artists use Xtreme lashes.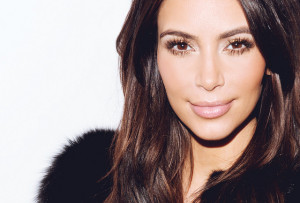 2. Kim Kardashian
You can see Kim Kardashian bat her long and glamorous eyelashes from a mile away. However, she does not like the unnatural look that traditional false lashes have. So what's the secret, you ask? Volume lashes! Since they're applied individually to each natural eyelash, they add extreme volume to her lash line without making them look too overdone, creating the signature look the reality star is known for.
 3. Kylie Jenner
The apple doesn't fall far from the tree when it comes to the Kardashian/Jenner family and long, sexy eyelashes. Kylie Jenner in particular has become a trendsetter in her own right, both in fashion and beauty. In addition to her plump lips, Kylie's everyday look includes feathery lashes. She recently posted a photo on Instagram with a caption saying "Yes, I have eyelash extensions".
4. Beyonce
Queen Bey always looks impeccable – whether it's on the red carpet or off. The singer exclaims, "I woke up like this", but does she also wake up with those amazing eyelashes? According to her makeup artist, Wei Lang, she does indeed. Lang originally introduced Beyonce to mink lashes a few years ago and she has been hooked ever since. Since eye lash extensions last up to 4 to 6 weeks, she is able to sleep with them and wake up with flawless, fluffy eyelashes.
5. Katy Perry
As a pop singer, Katy Perry dons elaborate costumes and bright makeup while she is on tour and performing. However, she recently told Glamour magazine that although she loves her character on stage, she does not always have time to maintain the same look at home. Instead, she focuses mainly on her lashes, eyebrows, and natural skin. She adores eyelash extensions, as they make her feel like Disney's Bambi – even on the days when she is not surrounded by her beauty squad.
Get the High-Glam Look of the Stars with Lash Extensions 
Although many of us are not able to mimic the extravagant lifestyles of the rich and famous, lash extension application can give you the same fabulous look. Although it might seem otherwise, lash extensions cost an affordable amount to have applied and maintained every few weeks. Visit a local lash extension salon like Luxx Lash Salon & Boutique to find out how you can liven up your lash line with Xtreme lashes