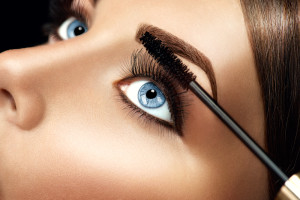 Goodbye, stick thin eyebrows. Hello, thick, luscious brows!
For the past few years, thicker eyebrows have been all the rage. However, for those with over plucked eyebrows, making this trend happen is lot easier said than done. This is especially true if you've waxed, plucked or threaded for years. Since these hair removal options pull hair directly from the root, eventually the plucked hairs grow back really thin or don't grow back at all.
Because of the thick eyebrow trend, eyebrows extensions have become the newest beauty craze! And, Luxx Lash can help you get the look.
How Eyebrow Extensions Work
If you've ever had individual lashes installed, the installation of eyebrow extensions is very similar. Our professional technician first creates an outline of your ideally perfect brows. Next, individual eyebrow hairs that match your hair color are installed in the sparse areas using specialty glue. By the end of your appointment, you will have beautiful eyebrows that are hypoallergenic, waterproof, and even sweat proof.
Eyebrow extensions give you an opportunity to get perfect eyebrows that can last for up to 24 days with proper maintenance.
Eyebrow Extensions Tips
Are you ready to book your eyebrow extensions appointment?  Before you do, here are some things you need to know about our Revive-A-brow™ Eyebrow Extensions.
Prep First
Before your appointment, be sure to prep. This means leaving your heavy eye creams and eye makeup at home.
Since eyebrow extensions are applied either directly to the skin or to your natural brow hairs, a clean surface is needed. This allows the adhesive to bond better and provide you with a better installation. Also, if possible, let your eyebrows grow out. By doing so, you will be able to have more extensions installed "hair to hair" possibly giving your eyebrow extensions a longer lifespan.
Be Patient
Remember, there is an art to eyebrow extensions. It takes time to perfect, so it is important that you are very patient at your appointment. Since the technician has to apply each hair individually, the process could be an hour or more. By being patient, you will get a stunning and natural look as the end result.
Don't Touch
This may be a lot harder to follow, but, once your brow extensions are done, try your best not to touch them. Naturally, you have oil at your fingertips. So, touching your newly minted eyebrows will only interfere with the fresh glue and cause the hairs to loosen quicker.
Book Your Appointment at Luxx Lash Salon & Boutique
At Luxx Lash Salon & Boutique, we are your one-stop shop for everything from eyebrow extensions, eyelash extensions, waxing, and sunless tanning.
We also make it convenient by having two locations – one in Addison and one in Richardson!
Contact Luxx Lash Salon & Boutique today to book your specialty beauty appointment.