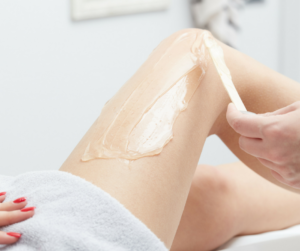 In the last several years, waxing has become a more common and popular practice offered at salons and spas. All types of areas are offered, from underarms to upper lip to arms and legs, many people choose professional waxing for the longer-lasting hair removal it provides, without going through the pain and hassle themselves.
Whether you are a waxing veteran and come in for monthly wax sessions, or a newcomer who just wants to break away from the hassle of shaving, Luxx Lash Salon and Boutique offers premiere waxing services for everything from lips to a Brazilian. Here are some expert tips to get you prepared for your wax, as well as what to expect – even if you've had the procedure before.
When Should You Get A Waxing Service?
Waxing is recommended for people of all ages and genders. Many people begin undergoing wax treatments at a young age, when the hair is fine and will be less painful to remove. Waxing is beneficial as it removes hair directly from the root, as opposed to trimming or shaving, which leaves behind that "shadow" with the hair follicle still below the skin.
As an added bonus? Hair grows back thinner!  Waxing lasts up to a month in most places and will stay away even longer with proper exfoliation and care afterward. Luxx Lash Salon and Boutique offers premiere waxing services to get rid of those little pesky hairs from your chest, abdomen, full back and extended bikini.
What to Expect During a Waxing Session
First, your wax specialist will clean and disinfect the area. Then, they will apply the wax and remove small areas of hair at a time. There are two different types of wax services for certain part of the body. Soft wax is done with paper or muslin strips, and is used on larger areas of the body such as the leg or armpit. Hard wax is used to remove hair in the bikini, underarm and face area. Afterwards, they'll remove any wax residue and apply cream.
If you've shaven recently, wait five days. And though the time does vary between waxes, depending on how quickly or coarsely the hair grows back, it's best to wait around a month to get re-waxed. In case of emergency, such as seeing a new boyfriend or a vacation, scheduling an appointment within three weeks is no problem.
Visit Luxx Lash Salon and Boutique To Schedule Your Wax
Whether you are heading out on a vacation, or preparing for a romantic date night, the expert wax services we offer can help you prepare. No matter what procedure you decide is best for you, your friends at Luxx Lash Salon & Boutique are experienced and use only the best products on every customer. Give us a call today to schedule your appointment!